SFTHS Green Team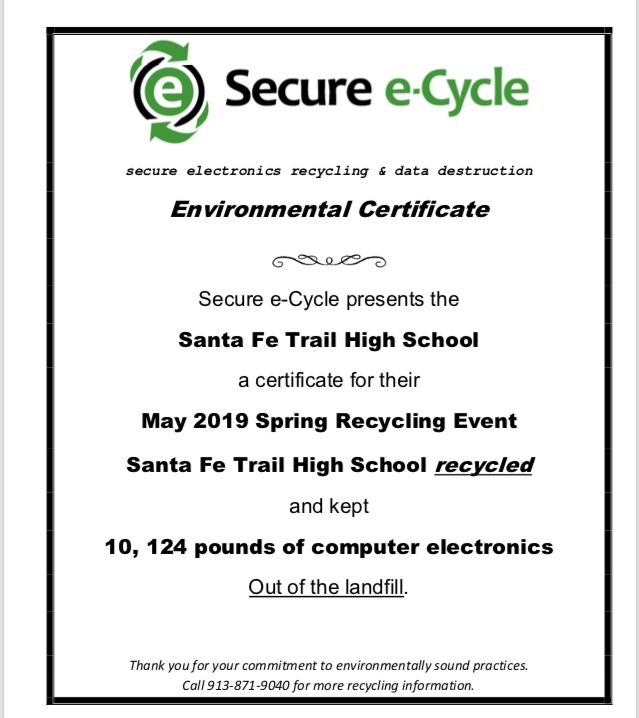 For more information or questions you can contact Shelly Robinson at: srobinson@usd434.us
---
The SFT Green Team would like to thank everyone who collects and donates their Auburn Pharmacy bottle caps to our program. The money donated to the Green Team from the Auburn Pharmacy enables us to help with recycling programs in our schools as well as other projects. Caps can be dropped off at each building or at the collection box at the pharmacy.
---
Sponsors: Shelly Robinson srobinson@usd434.us 800-836-9525
The Green Team is a group of environmentally conscious students and staff who meet after school to work on projects that conserve resources and/or energy on our school campus. In addition the Green Team helps create awareness about changes people can make here and at home to do the same. This group has been instrumental in helping raise money in order to purchase a water bottle filling station in order to reduce the use of water bottles in the building. They have assisted with building wide recycling efforts and established a yearly e-waste drive for the community to responsibly recycle their unwanted electronics. This is a welcoming and energetic group that is open to all students at SFT.