SFT Renaissance Fundraiser
Renaissance is a nationally recognized organization that promotes positive school climate. We hold three rallies a year that celebrate academic achievement, good attendance, involvement, and positive behaviors. We also have student incentives and rewards for honor roll and BUGS.
We would appreciate your support! Proceeds from this fundraiser will be applied to the purchase of rewards that will be given out during our Fall Rally in November.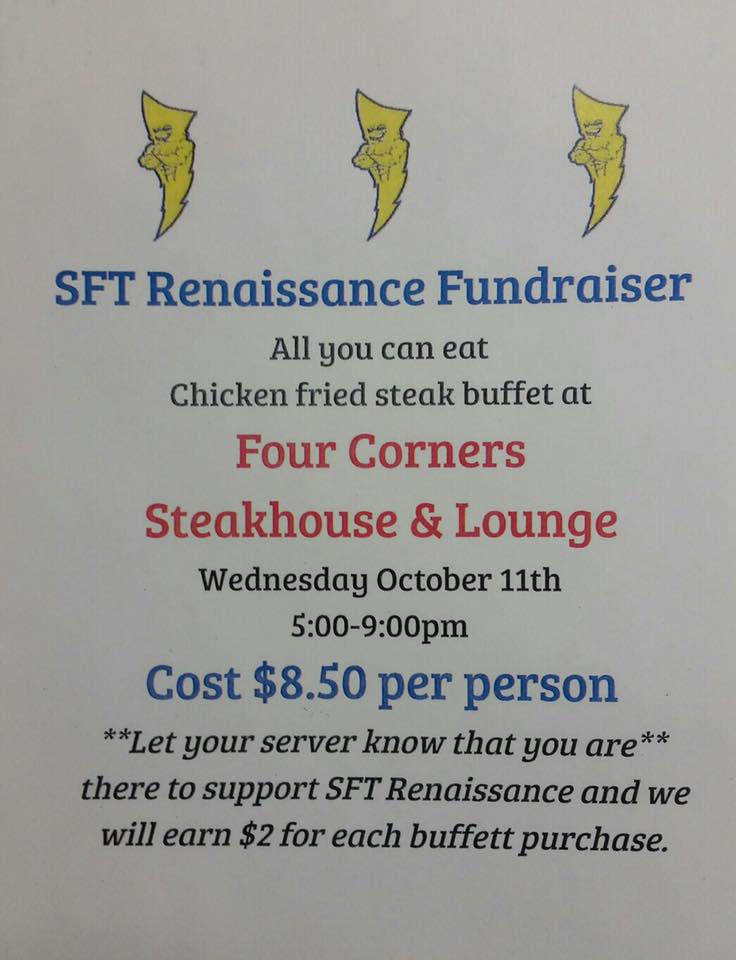 Sponsor: Jesi Rhodes
Phone: 785-665-7161
Email: jrhodes@usd434.us