CAC Updates
2/22/21: JH BBall Athletes and Family:
We have been in touch with Prairie View regarding our rescheduled game on Wednesday. Unfortunately, they are unable to field any team to play due to eligibility.
SFTJH is proud of the way you played this season, thank you for all the good games.
---
Hello Parents/Guardians of 8th graders! The time of year has come to start thinking about high school enrollment.
We will be offering two enrollment sessions from which you can choose to attend. The 8th grade student and at least one parent/guardian needs to attend one of the sessions.
In the next coming weeks, we will send information regarding class options, but in the meantime, please mark your calendars for Monday, March 15, at 7:00 pm and Tuesday, March 16, at 5:30 pm (after track practice). Both sessions will occur at the high school.
Remember - you only need to attend one.
---
Do you receive text message alerts from the District? If you would like to, you must OPT IN.
Text Y or Yes to 67587 to subscribe.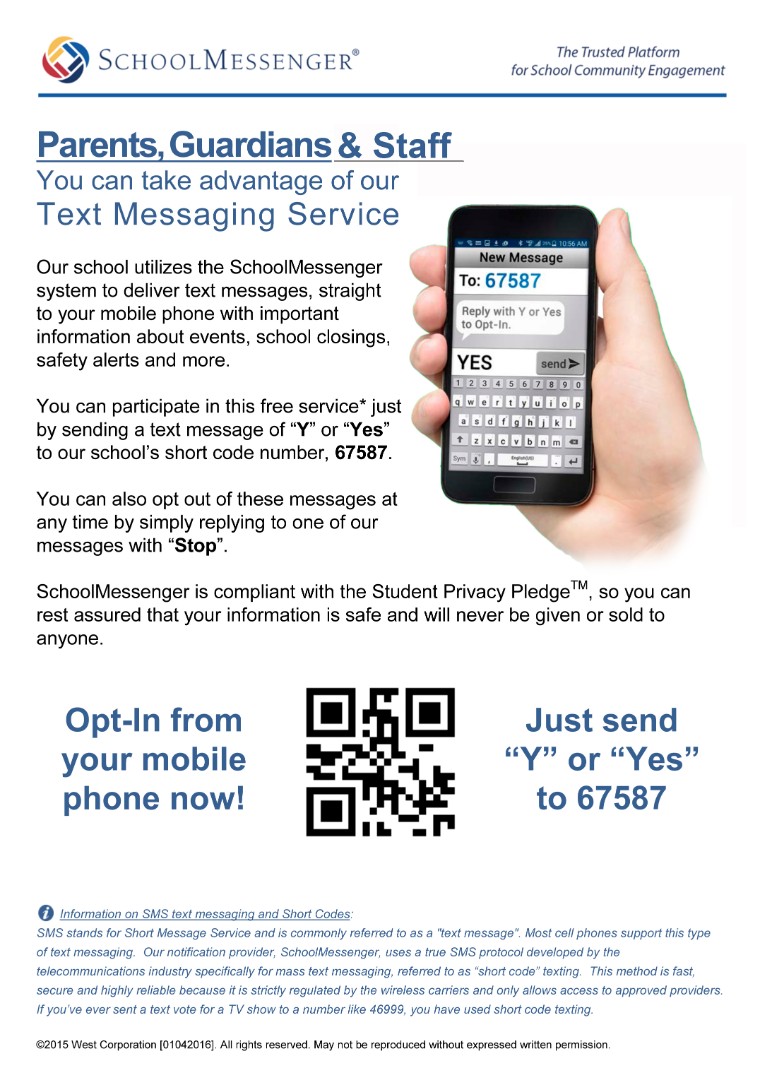 ---
CAC Remote Learning Plans (pdf)
---