Dear Parents/Guardians of Chargers at SFTJH,
I want to personally invite you to come to school to learn about your child's successes and focus areas during our upcoming parent-teacher conferences. We will hold 15-minute conferences between 4:00 p.m. and 7:00 p.m. on Monday and Tuesday, October 25/26. To meet the needs of our students in grades 4-8 we will host conferences in two formats. Fourth and fifth grade teachers will see parents/guardians by appointment while sixth, seventh, and eighth grade teachers will see parents/guardians on a 'drop-in' basis.
I had previously stated in the October newsletter that we would use SignUpGenius for conferences though that is not going to be the reality. Our fourth grade parents/guardians have already signed up for conferences and our sixth, seventh, and eighth grade parents/guardians do not need to sign up. This leaves us only with the need to sign up the parents/guardians of our fifth grade students.
I ask that the parents/guardians of our fifth grade students please email your classroom teacher to sign up for a slot at the times listed below.
4:00 4:15 4:30 4:45
5:00 5:15 5:30 5:45
6:00 6:15 6:30 6:45
Please know we hold ourselves to very high expectations as professionals and are shooting towards a goal of conferencing with at least 90% of our families. Won't you please join us in working together for your child?
Inspiring and Empowering Every Charger, Every Day!
Santa Fe Trail Junior High Principal
Better Together!
read more
Pioneer League ADs met yesterday to determine league bowl matchups and how to host the games in a safe and efficient way. It was determined that the games would be played at separate sites, both 7th and 8th grade facing off against the same team. Our 8th grade and Prairie View are currently undefeated in the league, so they will face off at Prairie View tonight to determine the season league champions, and again at Prairie View to determine the league bowl game winner. The league 7th grade standings are all very similar, so they will be playing Prairie View tonight, and again on Monday at Prairie View to determine their league bowl game winner. Start times will be the league standard: 7th grade kicks off at 4 pm, 8th grade game will follow.
Monday's JH Football games (10/18) are both at Prairie View starting at 4
---
Do you receive text message alerts from the District? If you would like to, you must OPT IN.
Text Y or Yes to 67587 to subscribe.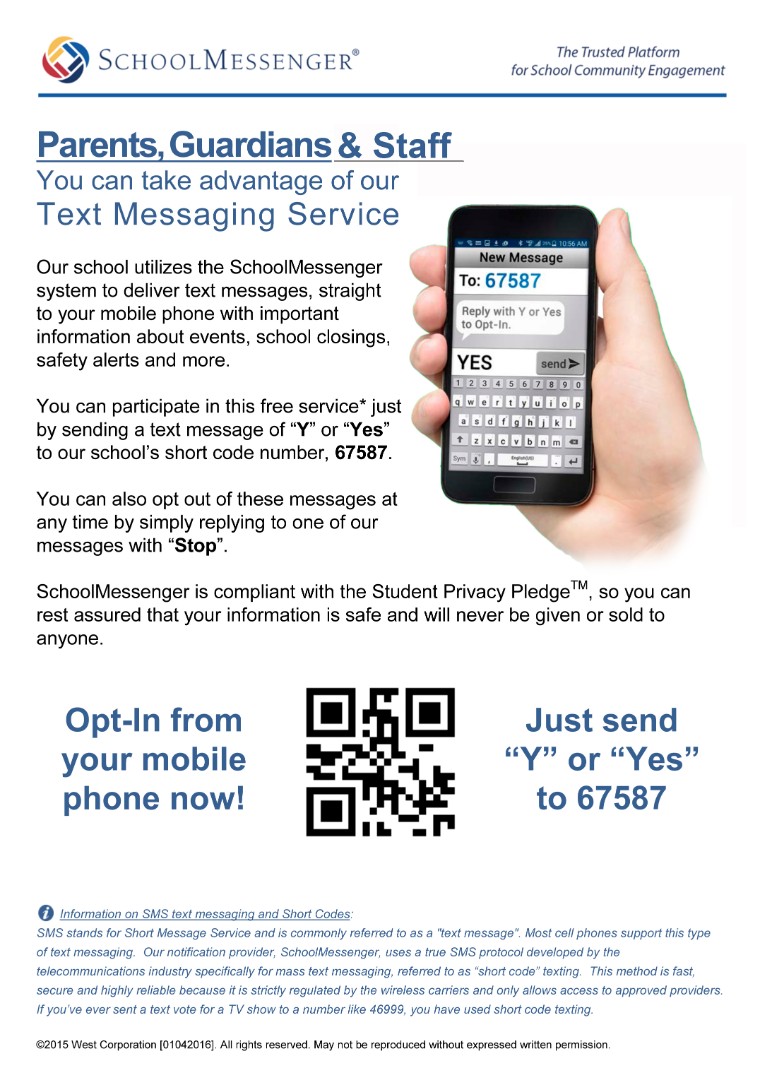 ---
CAC Remote Learning Plans (pdf)
---
read more