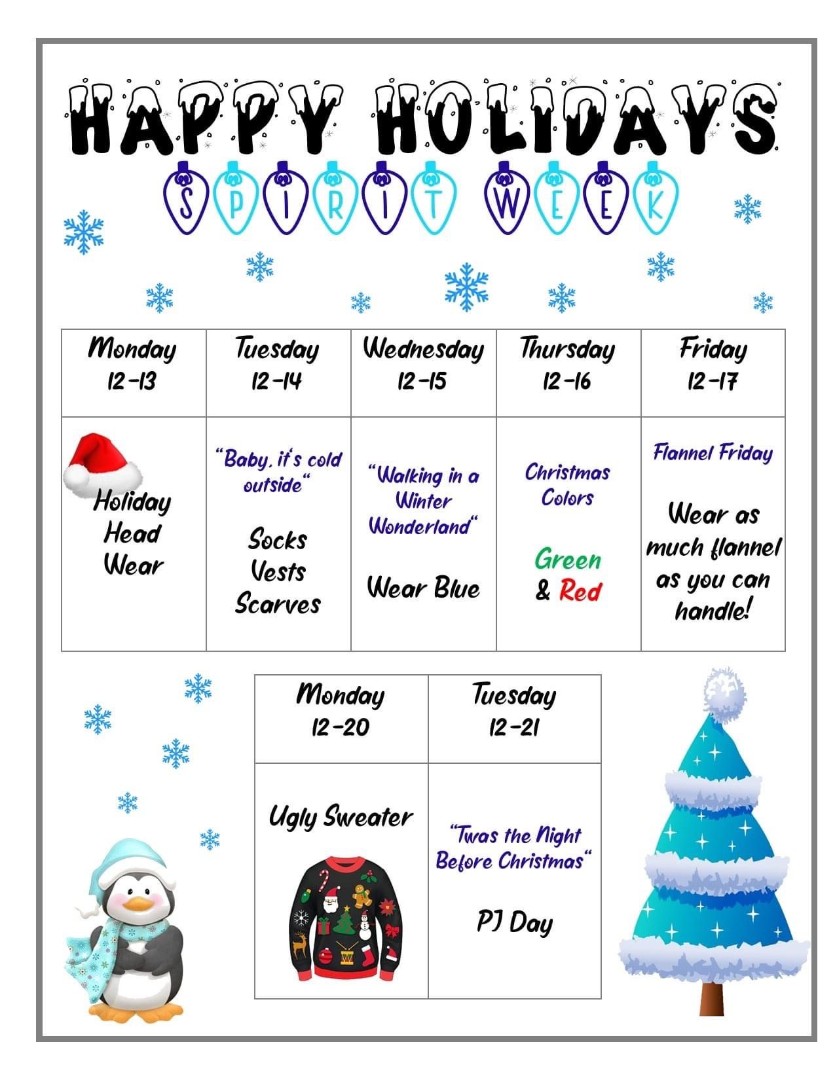 Our next Well Child Screening is coming up at Scranton Attendance Center on December 3rd! Call the school today to make an appointment for your child.
Who should attend? Any children, birth through age 5, who have not attended a screening within the last year. Current preschoolers do not need to attend.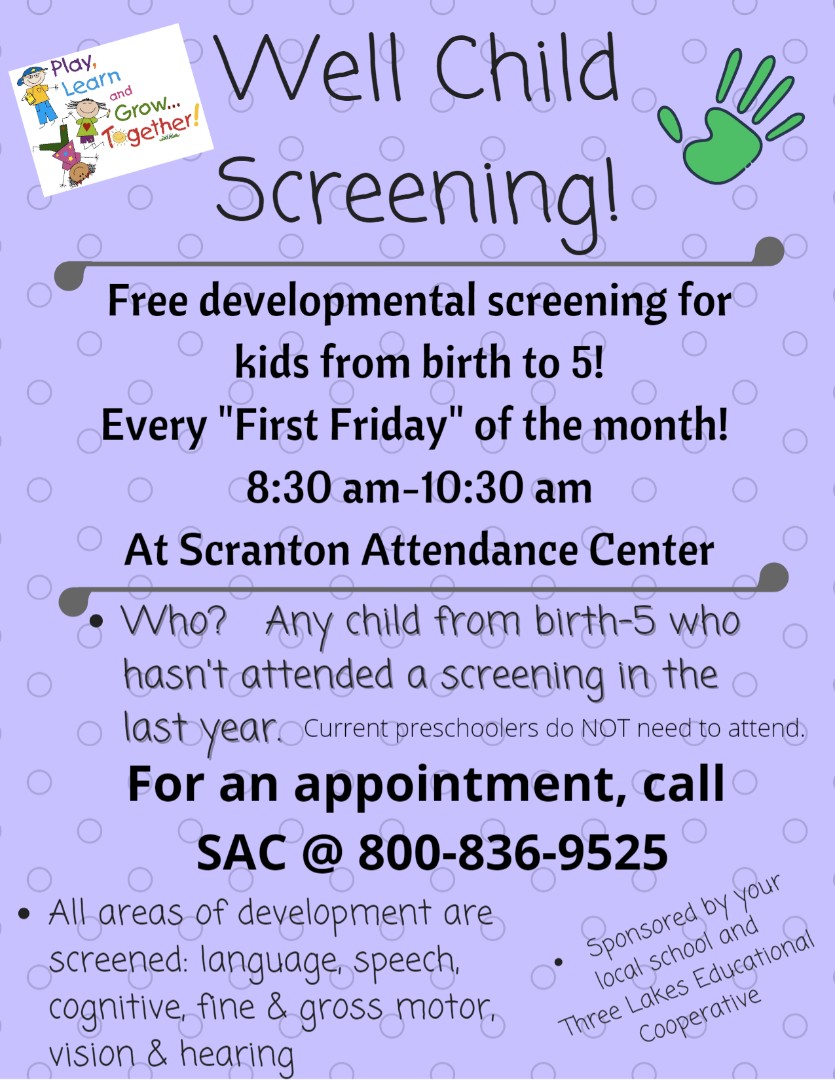 Preschool Families,
Please see the SAC November Newsletter linked below for important information regarding preschool.
Have a great November and stay warm!
Inspiring and Empowering Every Charger, Every Day!
Faith Flory
Director of Curriculum and Instruction
SAC Preschool Coordinator
Santa Fe Trail USD 434
800-836-9525 ext: 5005
Scranton Attendance Center: Important Date Reminders
November 5th- No Preschool - Well Child Screenings @SAC (call SAC for more information and to make an appointment for your child)
If you haven't already, please fill out the Ages and Stages Questionnaires. The Ages and Stages Questionnaires (ASQ) is a required parent assessment for all Preschool Age and Kindergarten Students. This questionnaire is also required for grant funding we receive and allows us provide universal preschool at little to no tuition costs for our district students. We greatly appreciate your participation in this questionnaire to support your students and our schools. Please find all the information to access the questionnaires linked here.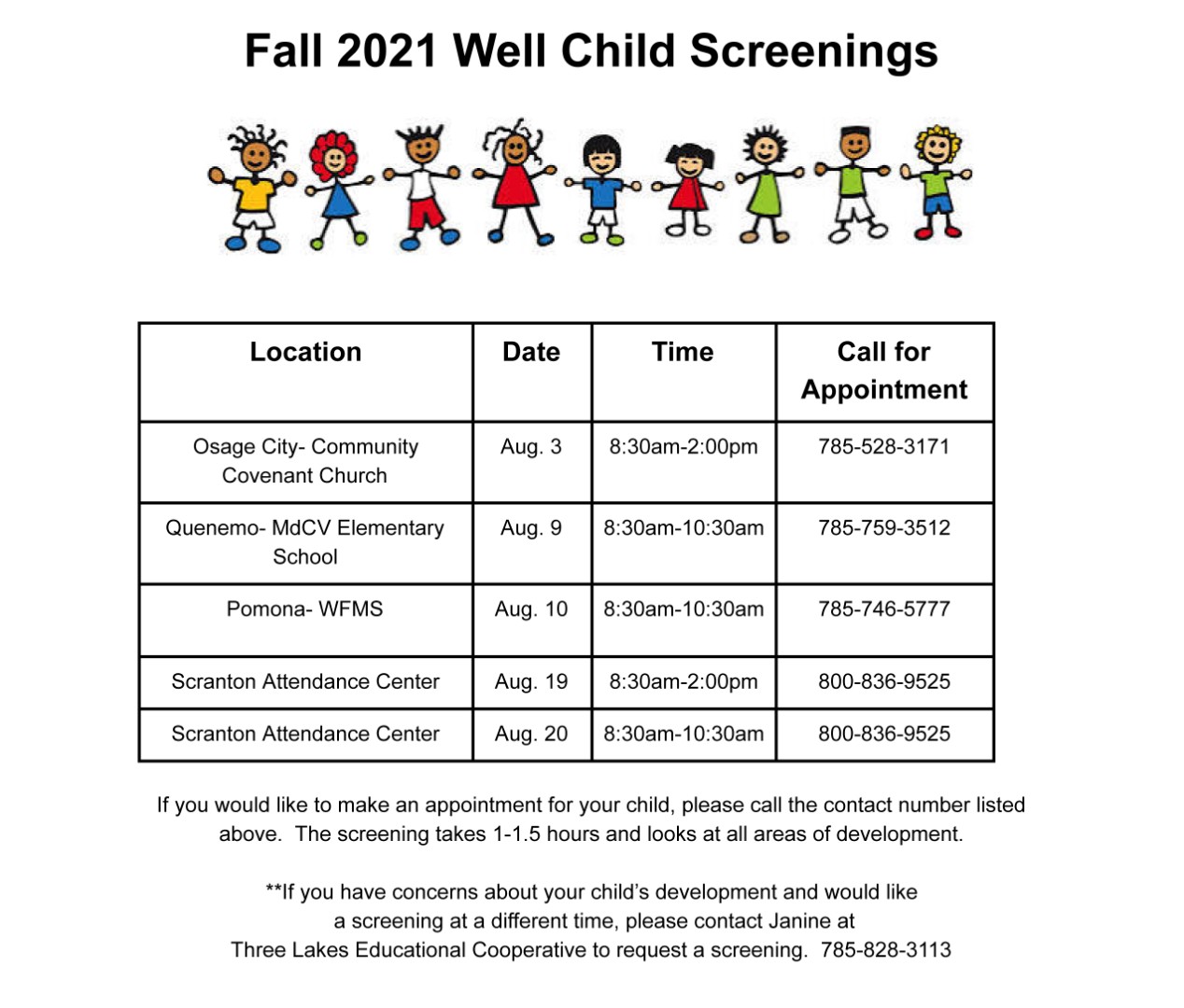 read more