Learning for the Future Playbook
The USD 434 BOE approved the Learning for the Future Playbook to reopen schools. The reopening of the 2020-2021 Santa Fe School Trail School year will start in "Plan A" of the playbook on August 31st. Please see the playbook linked below to review.
Once you reviewed the playbook, will you please take a minute to complete the survey below. Complete the survey for each child you have attending Santa Fe Trail Schools by August 7th. Thank you for your time and cooperation.
https://forms.gle/NftVn6h5Kvcx8Hkm8
Your input is very important to us and vital to our decisions moving ahead,
Santa Fe Trail District Leadership Team
Santa Fe Trail Learning for the Future Playbook - 2020-2021 School Year (PDF)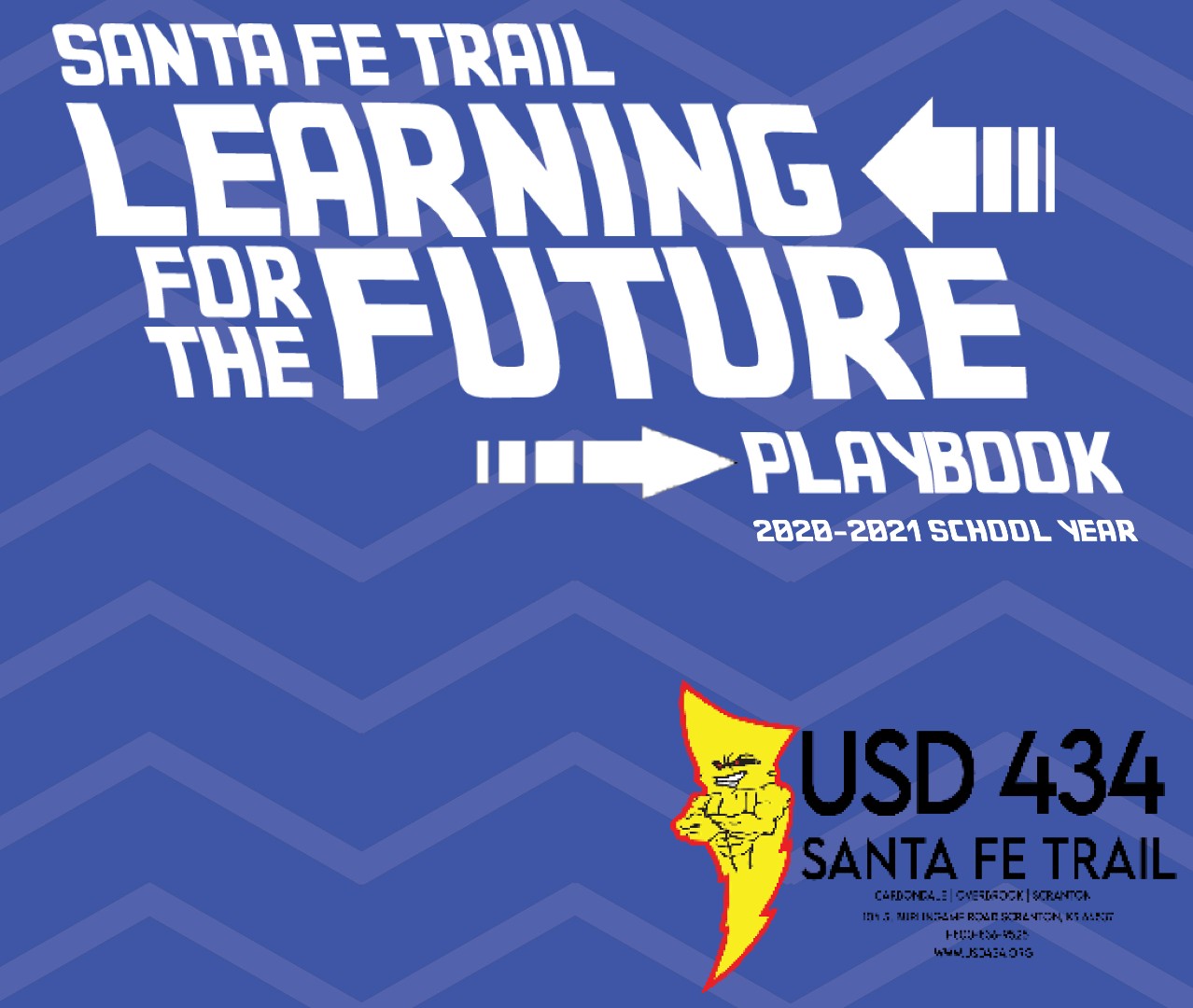 Learning for the Future Playbook
Maria Dressman

Carbondale, KS

Aug 05, 2020

Question, when you go to: To view the document and resources for Health and Safety Measures, please visit the link below: https://bit.ly/usd434healthandsafety The COVID19 Guidelines document states that ANY symptom of COVID19 listed they need to stay home. yet on the COVID19 Symptom Check document it states any of the two like a doctors office does. So if my child wakes up with a headache and only a headache do they need to stay home? Or can they attend?