Boys Golf
1987 was the last time SFT made the golf state tournament as a team. That is no longer, as Trail golf wins their regional by a commanding 41 shots. The Chargers led by regional champ Tyler Duncan posted a season best 307. Blake Buessing took 2nd, Lane Workman 4th, Lane Prewit 6th and Jacob Florence took 9th. The #1 ranked Chargers head to Hesston next week to compete for a state title. The Chargers continue their incredible season with their 8th tournament victory!!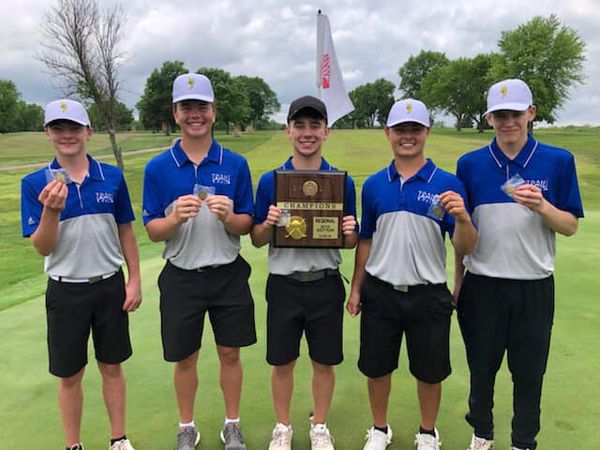 Contact: Jayson Duncan
785-806-6475 if you have any questions.